When I am traveling in rural Nepal the various food choices still stun me. The variety offered on the trekking trails by local restaurants and lodges is geared to appeal to the western palate. Despite tasty temptations such as "real pizza" and Scandinavian pancakes I eat mostly dal bhat…lentils and rice. It's the national basic food source, always freshly made, well cooked and nourishing…and I rarely get sick from those notorious intestinal hitchhikers found in developing countries.
I am often amused by the packaging…especially since many declare their product as guaranteed fresh.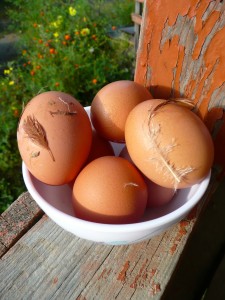 Speaking of fresh…eggs come no fresher in the village.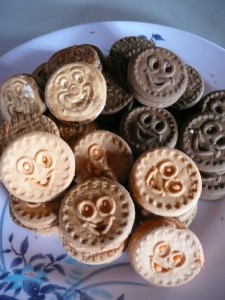 But my all time favorite food is happy cookies! Have a cheerful day and I'll be back next week with more about Mahabir Pun's early days in Nebraska.