Sometimes you need a big project to act as a catalyst for everything that follows. Come with me for a short walk down an unusually quiet, traffic-free street in the tourist district of Kathmandu. Here sits a stately brick building called Sagamartha Bazaar. Shops line the street and people walk without having to dodge motorcycles careening up the sidewalk or shout to be heard above the cacophony of horns…it's blissfully peaceful.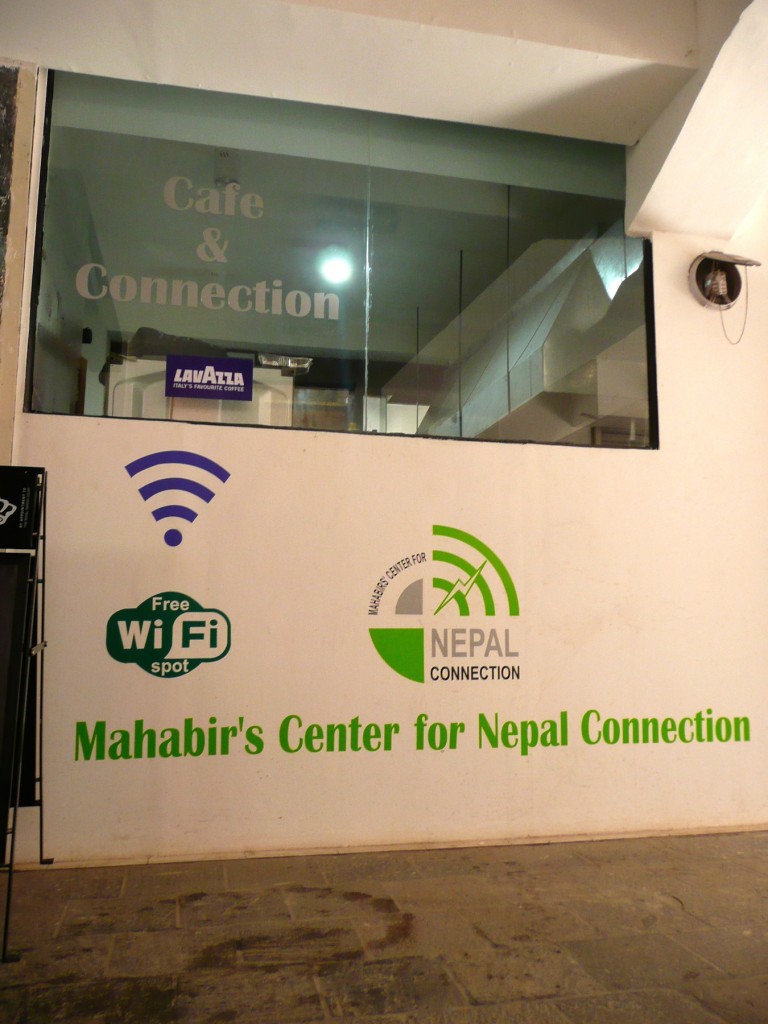 On the first floor, looking down at the pedestrians, is the site of Mahabir Pun's Nepal Connection…part restaurant, office and store. It functions more as a meeting hall for all things that circle Mahabir Pun. Here people, both the invited, the in-the-know, the curious and the accidental tourist come together like a stew of cultural diversity to discuss current events, politics and projects…all under the watchful eye of Mahabir Pun. If you want to meet him…this is the one place that he frequently inhabits.
In March 2012 Mahabir placed a message on his Facebook page asking his supporters to help him raise 1 million Nepali rupees ($10,400 USD). Within six months he had funded and opened the restaurant. The project was covered in detail by the Nepali Times in the  article titled: Mahabir's Center for Nepal Connection. The interior is surprisingly modern which reflects the occupants attention to solving real problems surrounding education, healthcare and resource allocation. The restaurant has earned a good reputation serving trendy food which still reflects Nepal's culture. The proceeds from the restaurant are used to support education and health projects for the rural poor. You can also find handmade paper, books and beaded jewerly which earn income for village women.
Join me next week for an interview with the Nepal Connection manager, Kishor.