Does this part of the story seem almost cosmic to you? It does to me and I think the details are worth understanding and contemplating because they push our perception of control off the edge of the planet and into the realm of the Celestine Prophecy.
Although intelligent and educated how can one man hindered by an undeveloped country, poverty and limited resources defy the odds and connect with a professor thousands of miles away in Nebraska? There's Mahabir, sitting day after day in the American library in Kathmandu, laboriously writing letters and mailing them one by one to hundreds of US colleges. He waits week after week and month after month for a reply never knowing if the letter even made it out of Nepal owing to the archaic postal system. Even if the letter left Nepal the odds of finding a sympathetic recipient was limited by the time of year, school location, size, resources and the improbability of receiving a scholarship. Add to that the poor odds that even if someone wrote back the letter would make it through the Nepali postal system and back to Mahabir.
Yet across continents and oceans the letter went and landed on the desk of Dr. Leonard Skov in Kearney, Nebraska. Dr. Skov described receiving the first letter from Mahabir as a surprise but the more he contemplated the sheer incredibility of Mahabir's endeavor the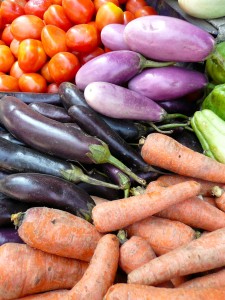 more he decided to jump into Mahabir Pun's dream. Dr. Skov wrote: "That first letter from Mahabir is still almost "word for word" even now.  He was asking to come to Kearney State College, now University of Nebraska Kearney. Because all his resources were to be used to get to the USA,  he needed support for tuition, housing, books, food (everything).  The college never had a student seeking such an arrangement, but President Bill Nester turned us loose to make it work."
Mahabir said it was not a full scholarship but covered the tuition….$3000 USD…a sum his $15.38/month teacher salary wouldn't have come close to paying. Given the improbable odds one could say Mahabir Pun had hit the lottery. This was the best offer he had received to date and he accepted. He also had a $1000 USD/year grant from the American Nepal Association in Oregon to help with expenses. Making this even more incredulous was the fact that he had also asked on behalf of his friend Dhanajaya…and they both were offered the same scholarship and opportunity.
Dr. Skov sent a letter and Mahabir told me he had saved it for many years but he no longer has the letter. It would have been nice to see it when I was in Pokhara for nostalgic reasons…but it had served it's purpose…Mahabir is not sentimental so it is only a memory.
Do you have  story to tell about an odds defying event in your life? Share it with the readers and join me next week for more of Mahabir Pun's incredible journey to study abroad.